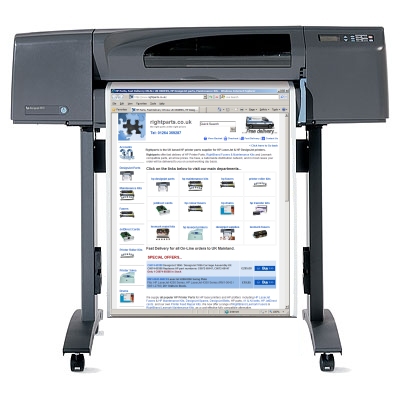 HP DesignJet Service & Clean by IT Zone.
Get your HP DesignJet ready for work...  A regular Service & Clean will help to ensure your HP DesignJet CAD printer works more efficiently and is less prone to faults, failure, print quality issues and unexpected down-time.
When you depend on your DesignJet for your business, taking advantage of our DesignJet Service & Clean can ensure it is kept in excellent working condition.
Using our annual fixed price DesignJet Service & Clean saves the need for getting quotes and time spent on the phone finding an engineer.  Just book online or email us.
Special Price DesignJet Service & Clean only £125.00 plus VAT. Book now!
This service is available for many of the HP DesignJet models including DesignJet 500, 510, 800 and T Series printers.  Please ask us for a quotation for any other models.